What's new with oShirt in November
With so much going on with oShirt all the time it's hard to find the time to sit down and write about what we've achieved working on the #1 t-shirt design app for iOS and Android. So without making any promises we're going to try and make this a monthly state of the "oShirt nation" update a habit.
New app feature — Text formatting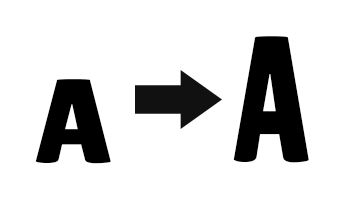 One of the most asked for features when it comes to working with text was the ability to stretch and shrink fonts. No surprises it's a commonly used method to make text stand out on banners and custom garment designs.
You can find this feature when you have selected text under the style menu.
Christmas is coming
And it's always a busy time for us. Last month you may have noticed we introduced design templates (we really should have written this update back then as last month was HUGE).
This month we're working hard on filling up the app with Christmas themed templates. Use them as inspiration for your designs or just create a new design with one and change the text by double tapping it. Custom tees for Xmas for the whole family with just a few taps.
We've also added lots of Christmas shapes and clip art and as usual we have millions of photos so we're looking forward to seeing what you design.
Coming later this month — Text spacing
Hot on the heels of being able to adjust text height we're also working on letter spacing and setting line height. Small features but important for getting the most out of text in your designs.
More Content…
We've also been working on adding a lot of useful content to the blog and the oShirt youtube channel.
Don't miss this month's feature on seven t-shirt design tools you must be using in oShirt and of course our how to design t-shirts for your band, couples, street art, restaurant/cafe or local small business, startups and many other needs. They're all packed full of ideas and practical examples to inspire or just copy.
Don't forget to install the app if you don't have it already.
‎T-shirt designer - oShirt
‎Design your own t-shirt. Make custom and personalized t-shirts. - Easy to use t-shirt design maker / editor - High…apps.apple.com
T-shirt design and print - by oShirt - Apps on Google Play
Design your own t-shirt. Make custom and personalized t-shirts.play.google.com