The 10 most popular fonts in t-shirt design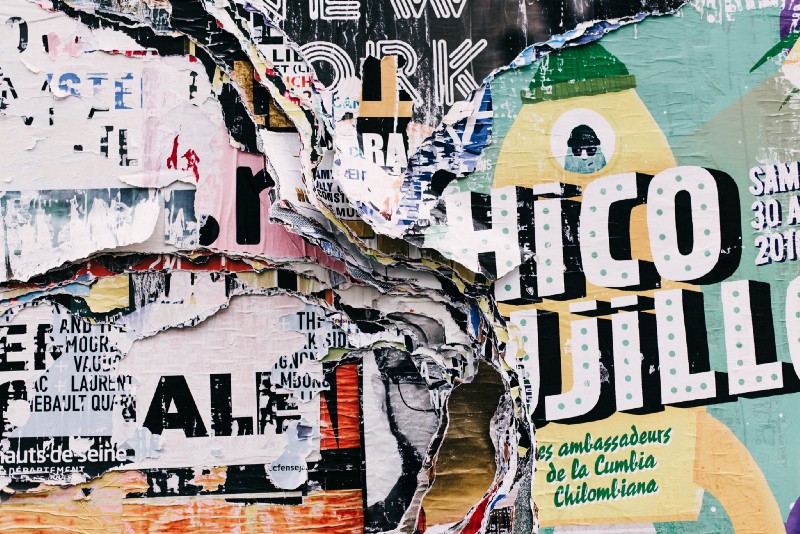 We have analysed the fonts used in thousands of designs made over the last year with the oShirt custom t-shirt design app and put together this list of some of the best fonts to use on your next t-shirt design according to the design community in our app.
All of these fonts are available to use on your design in the oShirt app but if you want to use the fonts in other t-shirt design tools like Photoshop they are all available as free content via Google Fonts which is an interactive directory of free to use hosted web fonts.
We've used the wonderful work of Piotr Jakubowski to showcase the fonts in poster form. Fonts used in posters can also be a great source of inspiration for t-shirts as they're very similar mediums often being the same size and also used to convey a message whether that is artistic or commercial expression.
The fonts
Without further delay here is the list of some of the best fonts to use in your next creation. In no particular order they are:
Knewave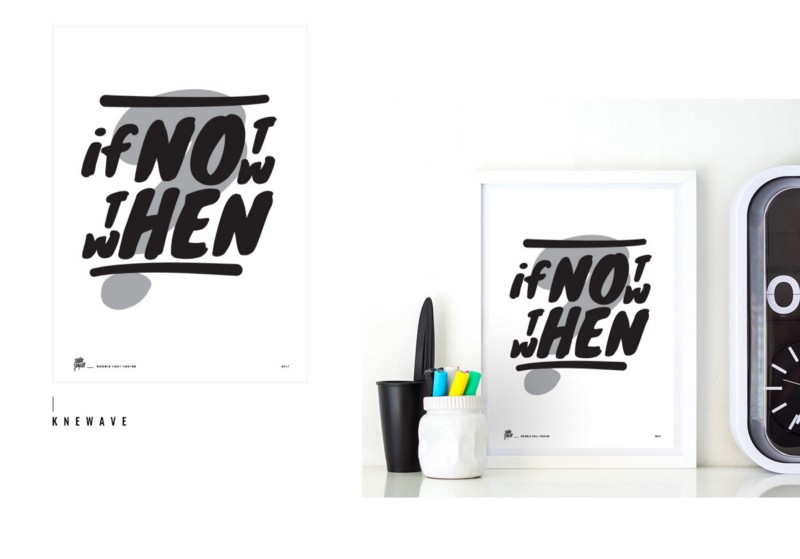 One of the newer fonts on the scene it gives a penned with a brush style feeling that can be very desirable on fabric. Your designs will have a handmade feel. Great for messages that feel emotional and genuine.
Monoton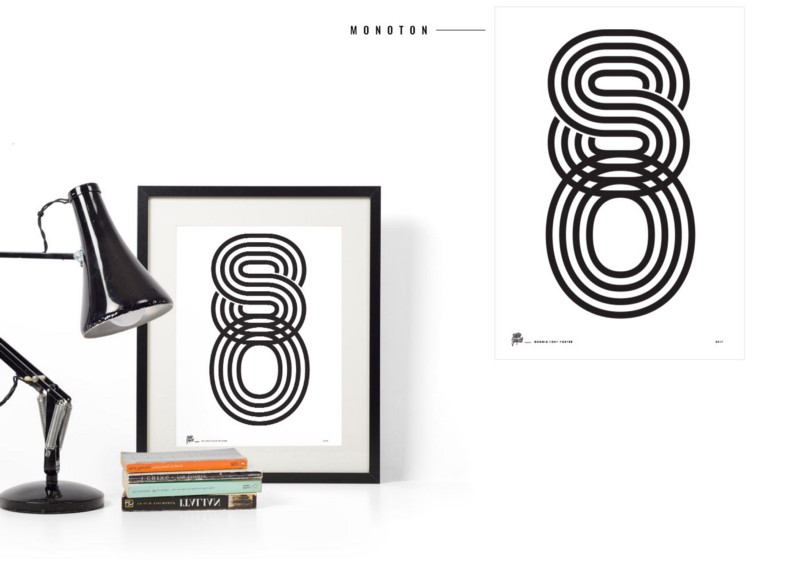 Monoton feels like it is right out of the 1960s or 1970s or even something that wouldn't look out of place on a hypercolor t-shirt of the 1990s but its origins fall further back in time and it was inspired by the Prisma font first introduced in 1930.
Rubik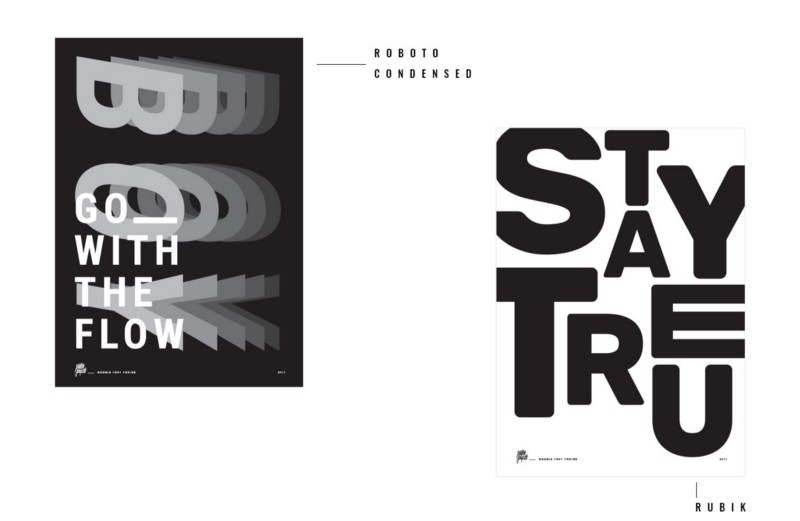 Rubik was actually a font commissioned specifically by Google to use on a Rubik's cube style installation. Hence the name. At small sizes it looks quite ordinary but when used at larger sizes such as headings on a website or on a poster or t-shirt it really shines. Make use of the zoom feature on oShirt to really get a good idea of what it will look like on your shirt.
Oswald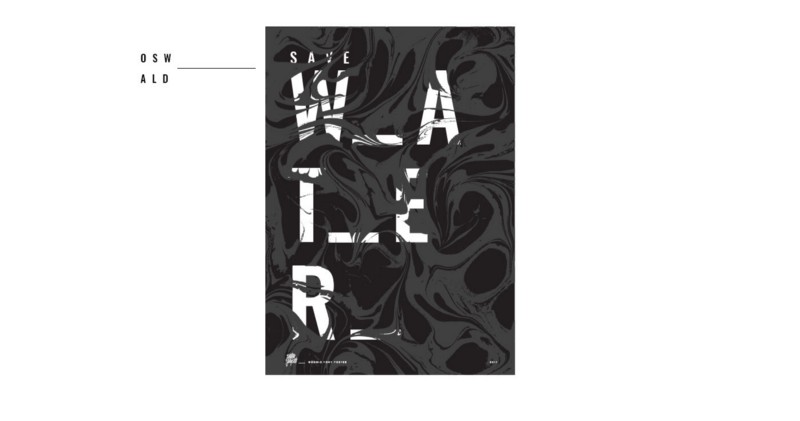 Oswald was designed from the ground up to look good on smaller screens. This doesn't make it unsuitable for use on t-shirts by any means. It may not be suitable for all of your headlines but it can be used if you want to include a professional message in your design with a smaller text size as it is highly readable at many sizes.
Playfair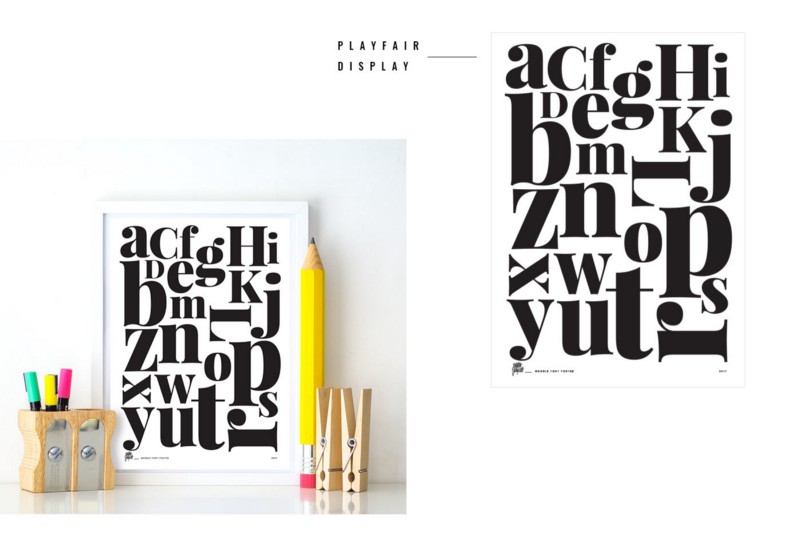 Playfair Display is perfect for a more elegant or luxurious design. As a display font, it is perfect for use in headings and as a replacement for Times New Roman
Bangers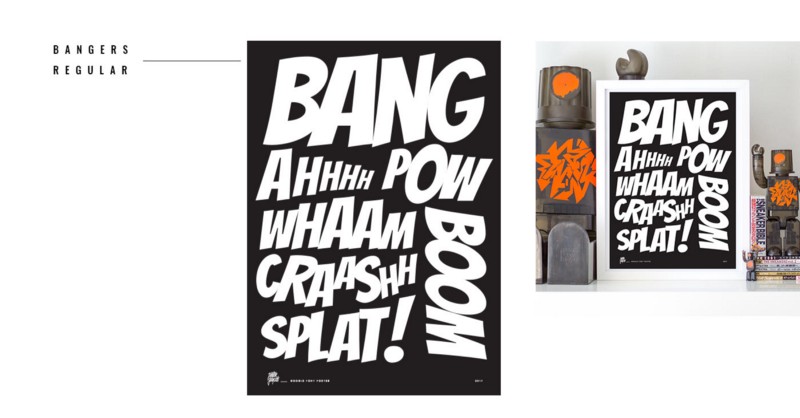 Bangers is a comic book style font. It was designed in the style of mid-20th century superhero comic book covers and is great for impactful but playful designs.
Montserrat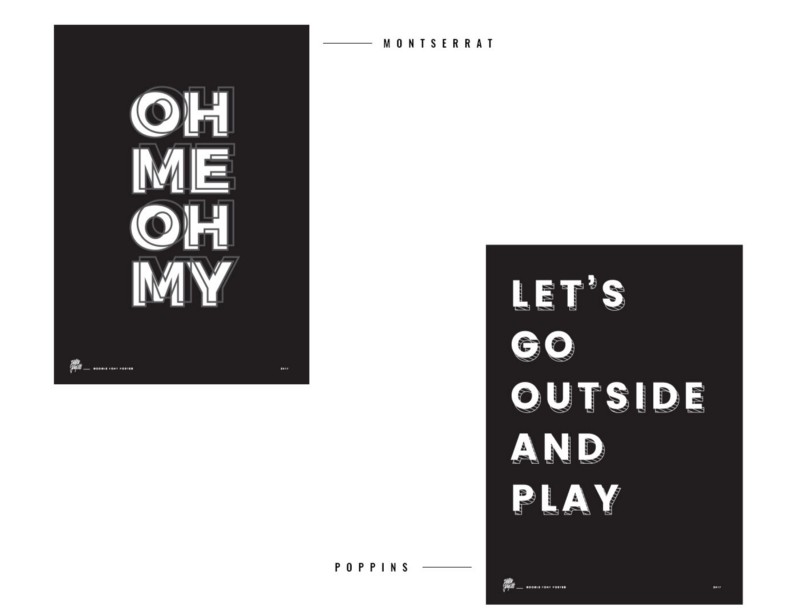 Montserrat is a bold geometric sans serif font inspired by the old posters and signs in the historic Montserrat neighbourhood of Buenos Aires. It is easy to read and works well at large scale. Perfect for a simple message or feature letters.
Creepster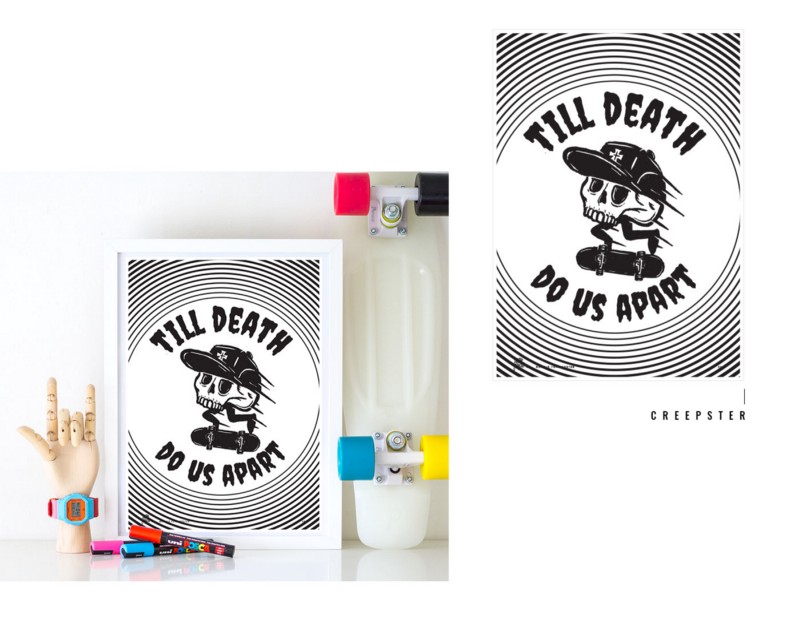 Straight from the graveyard. Creepster is a great font for a ghostly feel. We've lost track of the number of designs we've seen using this font in a ghostly, glow in the dark green.
Shrikhand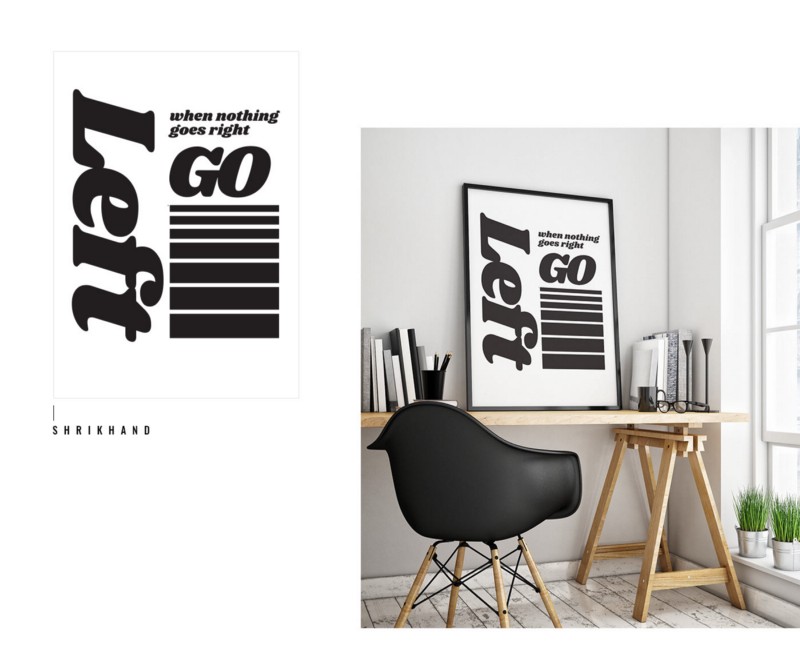 This retro font, to us looks like something something straight out of a 1970/1980s car advertisement. It was inspired by the colourful and vibrant hand-painted lettering that can be seen on the streets in Gujarat. It's big, bold and unapologetic and that's what makes it so good for use on garment designs.
Graduate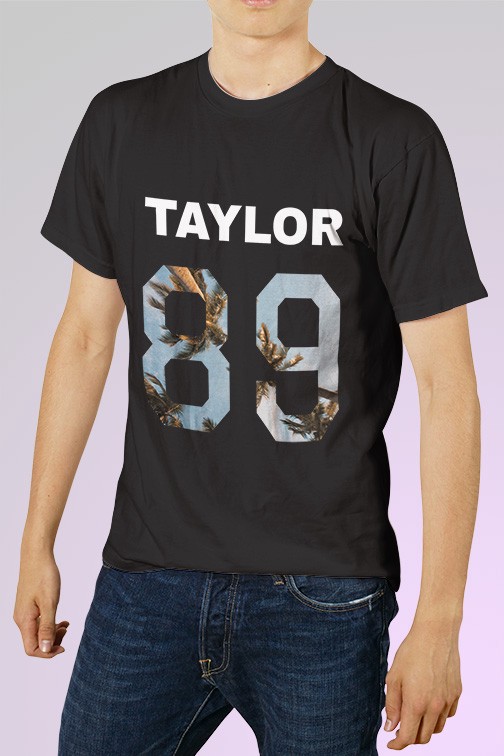 Nothing says sports and academia better than Graduate. Great for team jerseys, graduation shirts and more. The bigger the better. Unfortunately Piotr hasn't made a poster for graduate so we just thought we'd show you one of oShirt's happy customers wearing their design featuring the font.
Our favourites
It's very hard to pick a favourite — Monoton looks really great with "fluro" colours but Bangers is good for getting a message across and can give your design a playful, comic book style. Perfect for memes.
Do you have a preferred font? Share it in the comments below
Update:
Much changes in two months and we've written a follow up on our experience moving beyond Google fonts.
Please stop using Google fonts everywhere
Or why you should look beyond Google fonts for good typography.medium.muz.li