How to design a t-shirt on your phone
Most of us tend to think of expensive software, running on even more expensive computers when we think t-shirt design. What if I told you that you could use your phone to design professional looking t-shirts with 100% free apps. Well you can and I'm going to show you how.
Whether you're designing a t-shirt for your business, as a gift, merch for your youtube channel, an event, to show your support for a cause or interested in getting started in the t-shirt business this article will walk you through designing your first t-shirt on your phone (or tablet).
We're going to use the oShirt custom t-shirt design app to show you how to design your own t-shirt (or hoodie, sweat, tank etc) and have it made for you (no minimums!).
The oShirt app is available for iOS and Android and can help you create amazing custom garment designs that would normally require advanced design skills and access to expensive software.
Step 1 - Plan your design
What are your objectives? Here are some questions to ask yourself
Do you have a message you need to get across? Then your design is probably going to be simple - just the message itself and possibly a call to action. Are you trying to capture a memory or have a theme? Do you want a vintage or modern look?
Gather inspiration
Try picking three t-shirt designs that inspire you. OShirt has hundreds of templates that you can either edit yourself (in that case you can skip the rest of this article and go straight to customisation) or use for inspiration. You can also explore t-shirt designs that other users of the app have published publicly. Google image search is also a great source of inspiration.
Here's three outdoors themed shirts I absolutely love: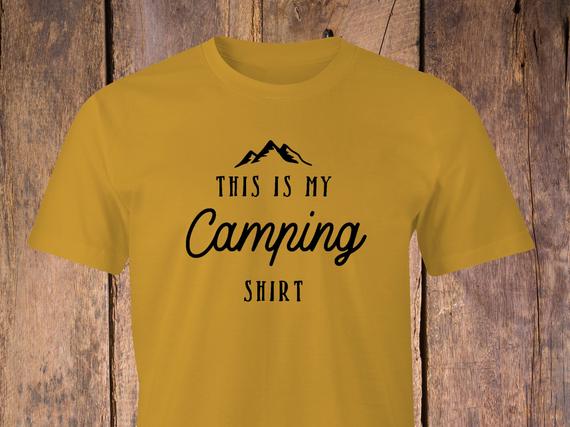 T-shirt design elements
This may seem obvious to many readers but it will also help calm those who are finding the t-shirt design process daunting. There are only three elements you can make use of in t-shirt design: Typography (text), shapes and imagery (photos). It's how you put them together that makes amazing design.
Oshirt has hundreds of fonts, thousands of shapes and millions of photos you can choose from (or use your own) so you won't ever run out material.
Some t-shirt design theory
I'm not going to bore you with an essay on design theory but the one single best piece of advice with t-shirt design is keep it simple. Use 1 to 3 design elements at the most. Think about some of the most memorable and famous t-shirt designs out there. They're always simple. Here's some that we think are some of the most famous.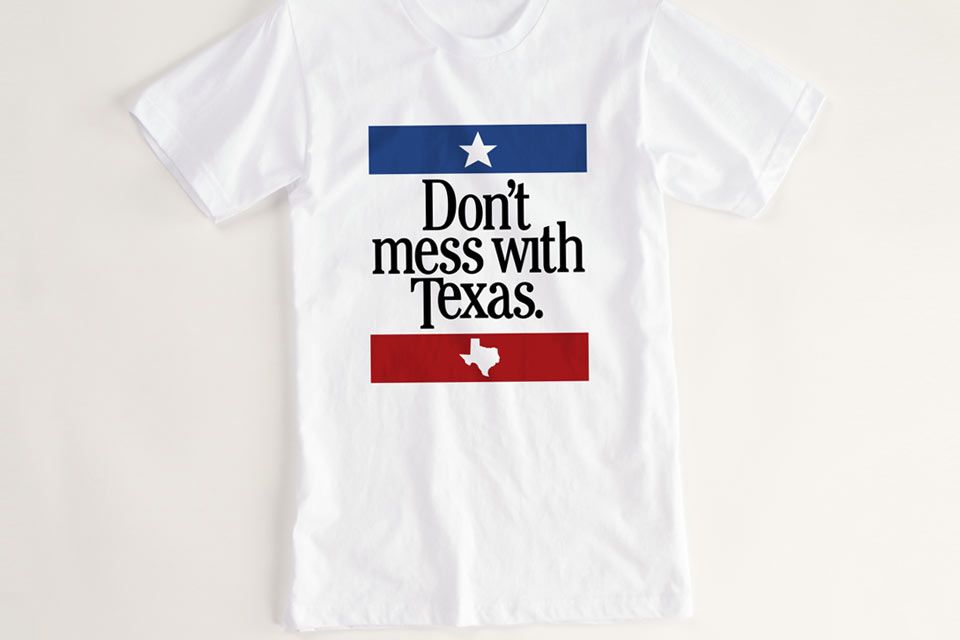 Creating your design
Now it's time to play with the toys. If you haven't already, download the oShirt t-shirt design app.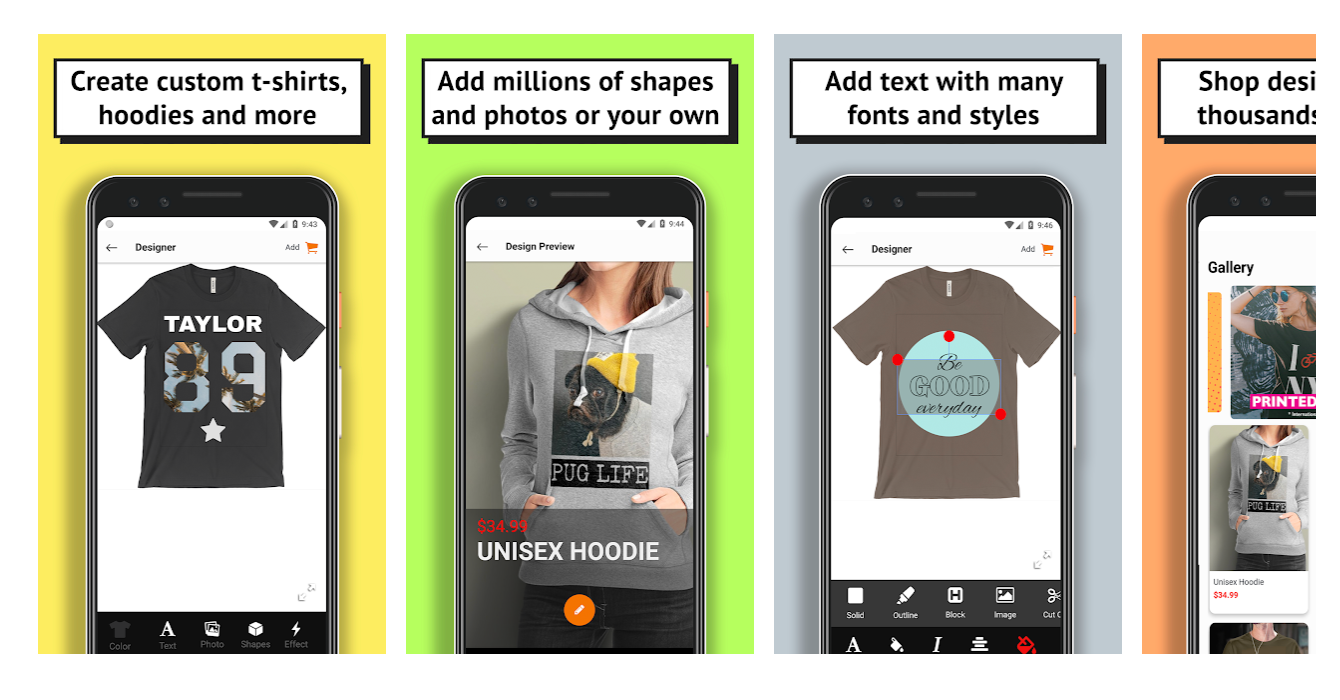 We've assembled some great tips and advice below to help you create professional looking designs in almost no time.
Color and contrast
If you're only going to follow one piece of advice when designing your custom t-shirt let it be this...Make use of contrast - black on white, white on black, dark and light. There is nothing worse than spending all that time on your amazing t-shirt slogan and finding out that it's illegible because your text was light gray on white.
Try to avoid pastels on whites, or pastels on pastels. Although we do the best to make your design come out like it is on your phone screen, colors won't always turn out exactly the same. When in doubt it's best to employ contrast.
When it comes to picking colors, just like everything in t-shirt design keep it simple. Use one to 1 to 3 colors at most. Also remember the t-shirt color itself counts as a color, the predominant one so make good use of it. Here's some popular color palettes to use together:
Red and white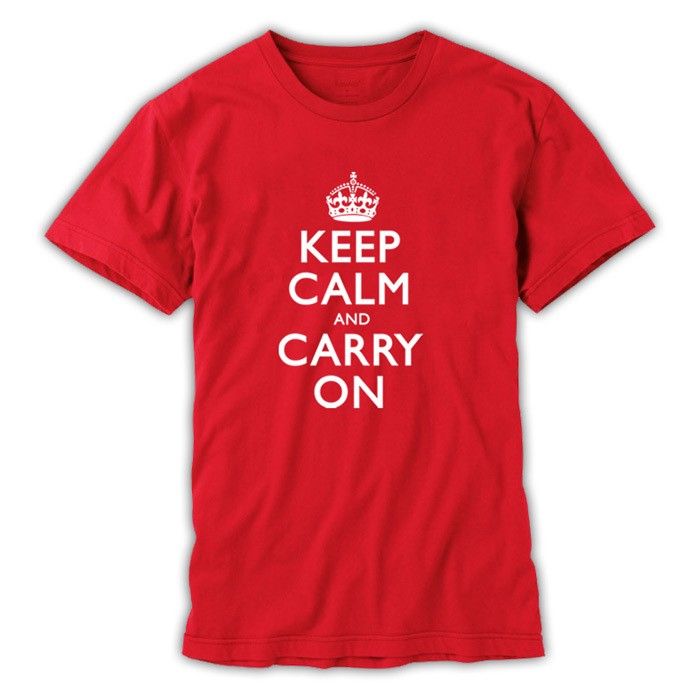 Yellow on blue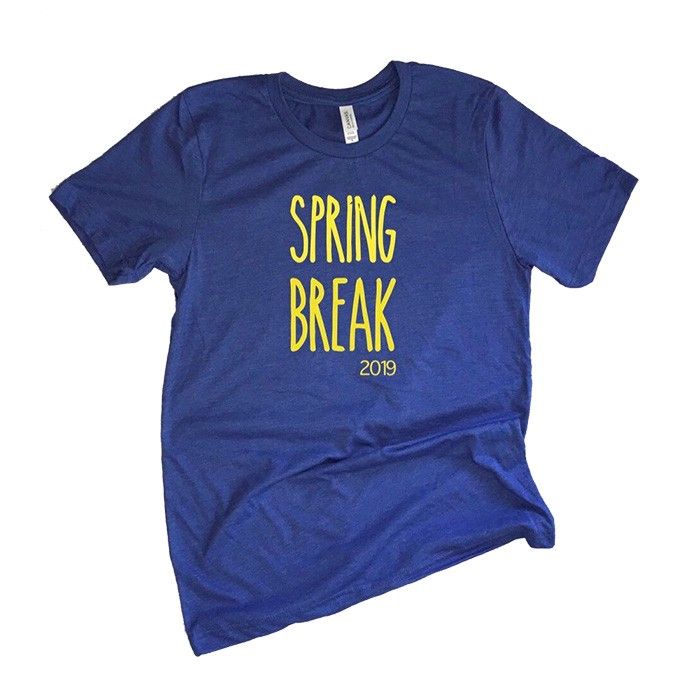 Black on Gray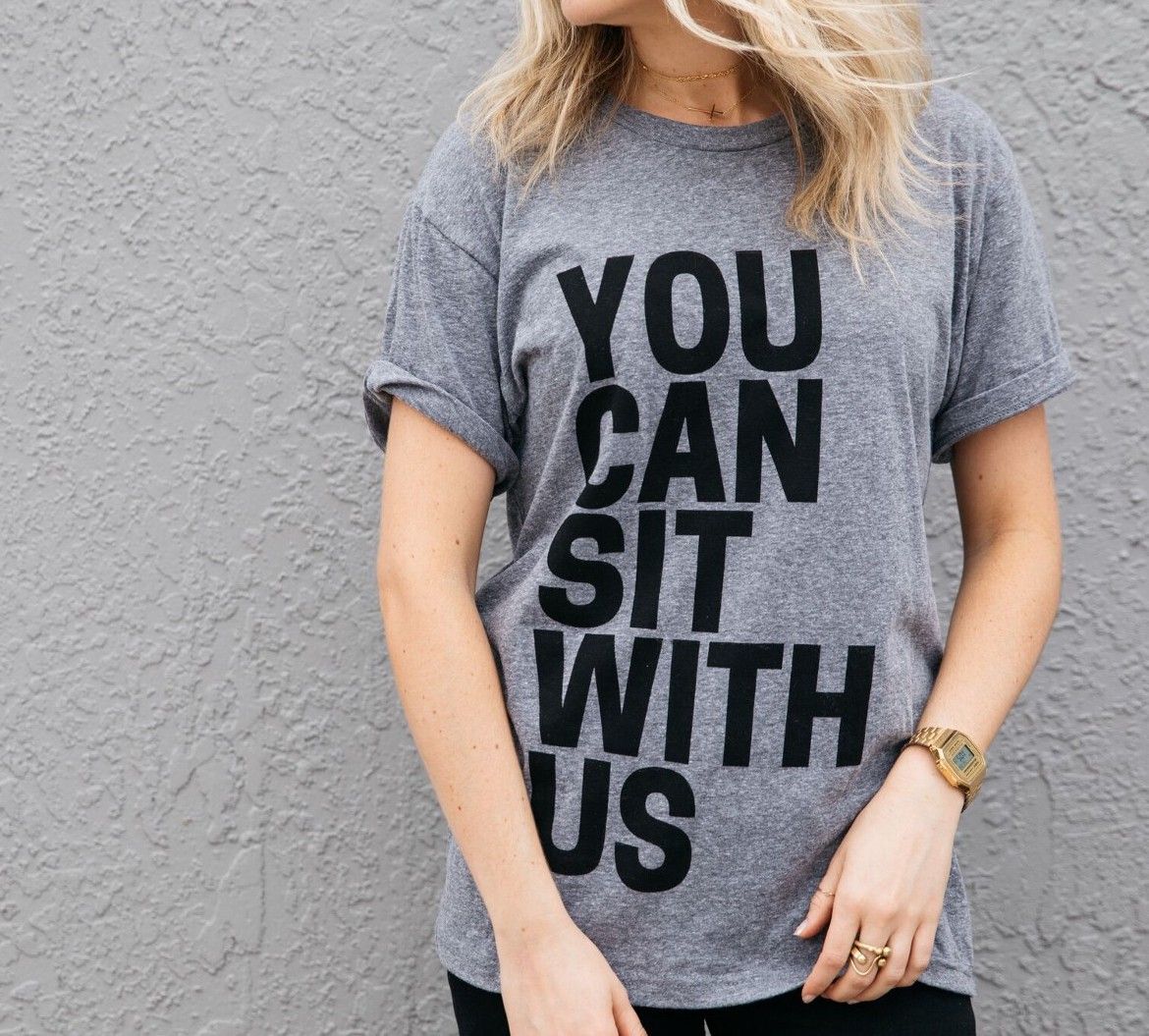 Typography
You might be able to get away with using Arial for your school assignment or sales proposal but it's boring on a t-shirt. In fact, most fonts that you use on your computer or phone are designed to make small text readable on a small screen and not for t-shirts.
OShirt has over one hundred fonts included - every one hand picked for its ability to pop when placed on a t-shirt. We have spent the last year carefully researching and observing people's use of fonts in t-shirt design and only use the best.
Pair fonts
Here are some tips to use when pairing fonts:
Mix serif and sans-serif fonts
Mix script with either sans-serif or serif fonts
Create contrast - use a big bold font with skinny stroked fonts
Avoid pairing fonts that are too similar
Make use of text transforms
OShirt makes it very easy to change the height of text, line spacing, character spacing, stroke text, cut it out, make it bold or italic etc etc. These combinations allow you to make normally boring looking text pop.
Shapes and clipart
We're not talking your grandmother's Microsoft Office clipart here. We're talking about quality design components such as badges, decorations, icons, emoji and much more. OShirt has thousands of shapes available and sometimes something as simple as a well placed heart makes all the difference. Imagine I ❤️NY without the heart. It just wouldn't feel the same.
Photos
You can choose any photo from your phone's camera roll or pick from some amazing free creative commons licensed photos to use in your design. You can apply filters and even cut photos to shapes and text which can make for some very nice effects.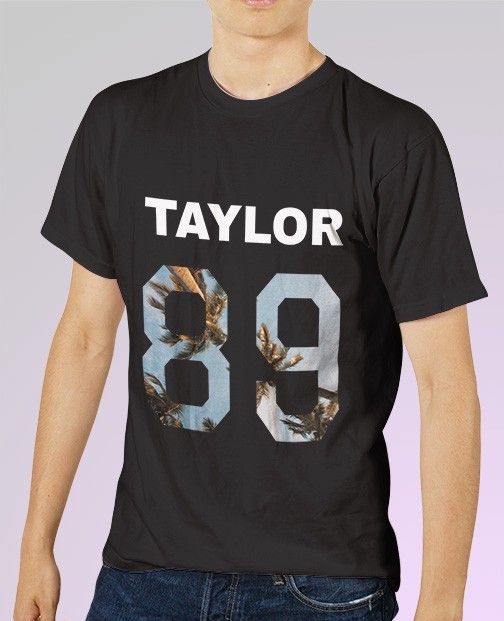 Negative space
Remember when we said to keep your design simple? Part of keeping it simple is to make use of negative space. What is negative space? It's simply the part of the t-shirt left blank. Why use it? Because it draws attention to your main design components.
Leaving parts of your design unprinted can create some amazing visual effects. This technique is almost unique to t-shirt design as your t-shirt itself can be part of the design.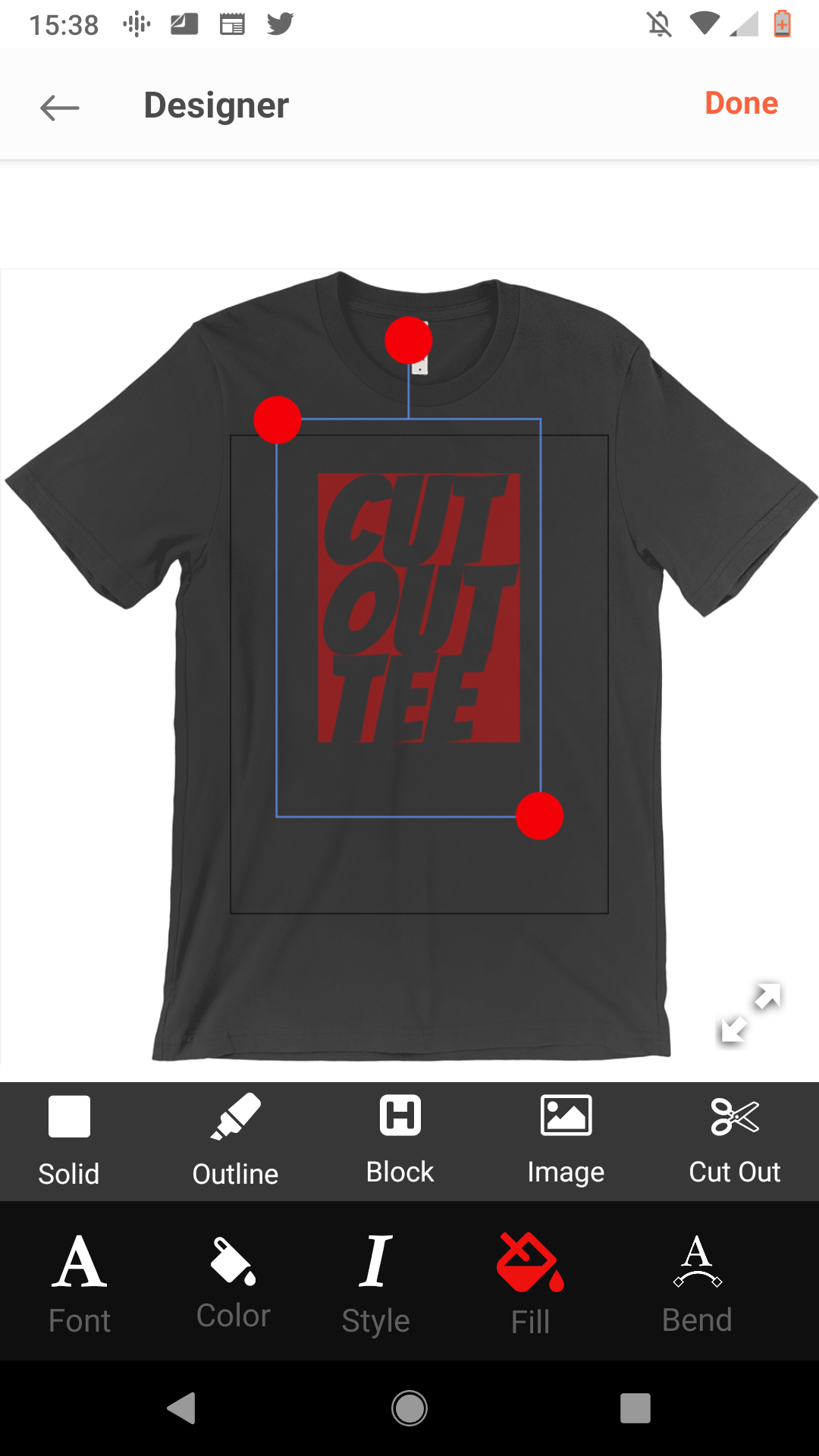 Applying texture
OShirt has a very nice feature called effects which allow you to apply a design wide grungy feel to your t-shirt. Currently there are three effects available with the most popular being the vintage effect. It really does make your t-shirt look like it's ten years old at the press of a button.
Reviewing your design

Are you happy with your design? Why not share it with friends, family or colleagues and gather their feedback.
With oShirt you can share any design you have created - send it via email, messenger, facebook and more. Or you can publish it on the oShirt feed for others to comment and like.

Ordering your design

Sizing
When in doubt, go up a size. It is better to have a shirt that is a little too big than too small and completely unwearable.
Bulk Orders
If you are planning on making a lot of shirts for your business, charity or other group or event then you may wish to place a single order to give you a sample. That is, if you have time on your side. This allows you to make any fine adjustments in placement or color before placing your larger order.
We also have some coupon codes for larger orders to help keep costs under control.

Tip: If you're ordering for a group and want everyone to pay for themselves you can share the design from the app via email (or messenger) and everyone can order it for themselves. This saves you having to worry about getting everyone's size, distributing t-shirts and collecting payment. You also don't need to worry about over or under ordering.
Thank you
I hope you have learnt a little about designing t-shirts on your mobile phone (or tablet).
If you haven't already downloaded oShirt you can get it for Apple and Android devices. Hopefully we'll see be making some of your designs into real t-shirts for you soon.