How to create your own team t-shirt or jersey design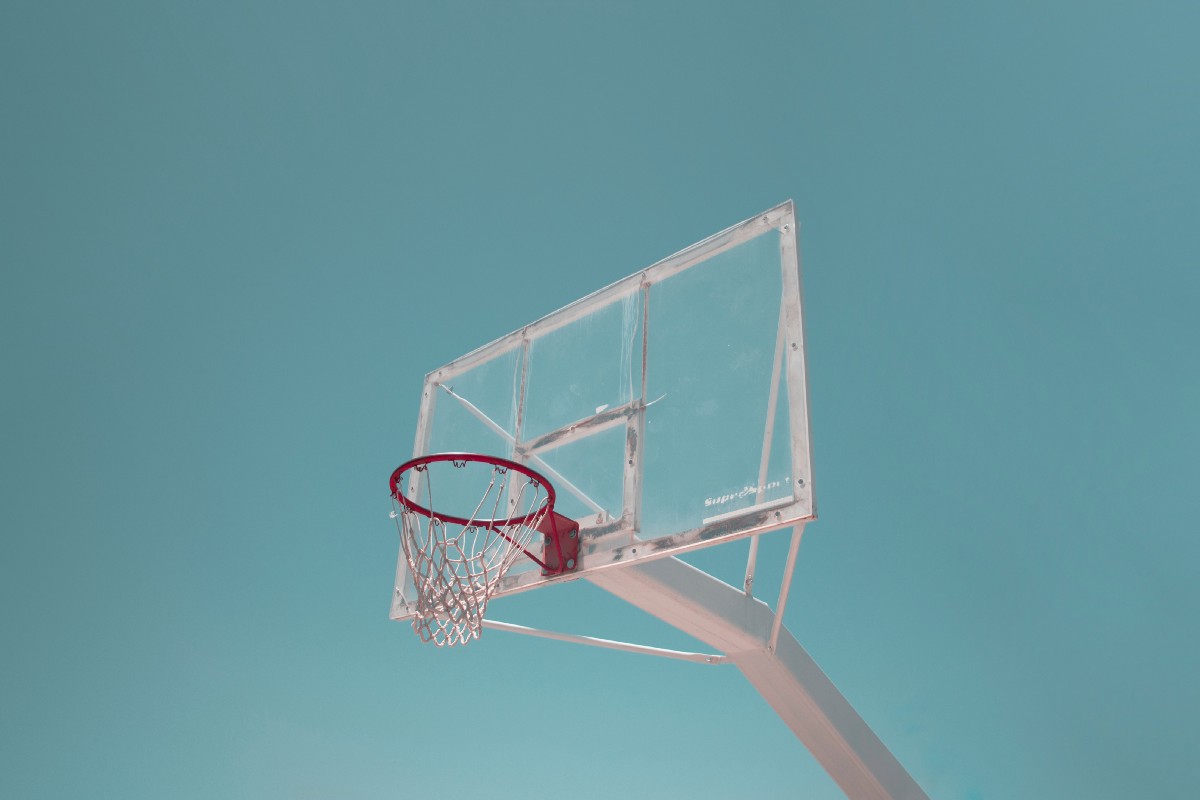 Whether you're part of a casual team that catches up for some basketball at the local courts, soccer at the park or you're the coach of a weekend little league club team uniforms can help give your team a sense of identity and even intimidate your non-uniformed opponents.
They don't have to cost much and will make your team look great as well as play better.
There's no need to employ a designer to make them and you don't need to order in minimum quantities or reuse the same design these days. Each team member can have their own name and number on their own shirt.
We'll use the oShirt app for this tutorial (available on iOS/Android). OShirt is a t-shirt designer app for your phone or tablet that helps you create amazing designs that normally require design skills. It is packed full of fonts, shapes and images that can be used in your design and when you're done you can order straight from the app. No need to deal with garment specs, print shops or minimum order requirements. Buy one or one hundred garments.
What garments can I order?
We have some recommendations based on some sports below.
hoodie or unisex tank — Basketball
unisex jersey tee -soccer/football, ultimate frisbee, cricket, rugby
Sweatshirt - lacrosse
Unisex tank — beach volleyball
What should I put on my team shirt?
If you look at professional team wear there are usually two or three elements that are consistent across sports. Some professional sports jerseys can be noisy with lots of sponsorships but you need to look past them.
The basics are:
Player's name
Player's number
Team name
Sometimes there is also the team logo. Logo design can be difficult but often animals are used and the oShirt app has a good selection of animals like wolves, bears, eagles etc you can use to add some flair to your design.
Note: sometimes designs are placed on the back of the garment. OShirt only lets you design on the front of the garment but if you would like to order your design on the back just drop us a note after you've placed your order and we can have it made on the back instead.
Enough already let's get started
We're going to show you how you can use the oShirt design app to create a team jersey with your name on it and a number and how to make copy the design for your whole team.
Don't feel like this is all you can do. The app has a large library of shapes and fonts you can use to really get creative if that suits you.
You can follow this tutorial using Photoshop or similar tools but most steps are will take longer and you will need to scour the internet to use the fonts, shapes and images used in the tutorial.
Let's make something great
Open the app and choose your garment. We're going to go with a unisex tee but there are options in the app for tanks which make great ball sport jerseys, women's tees, sweatshirts and hoodies that would also work well.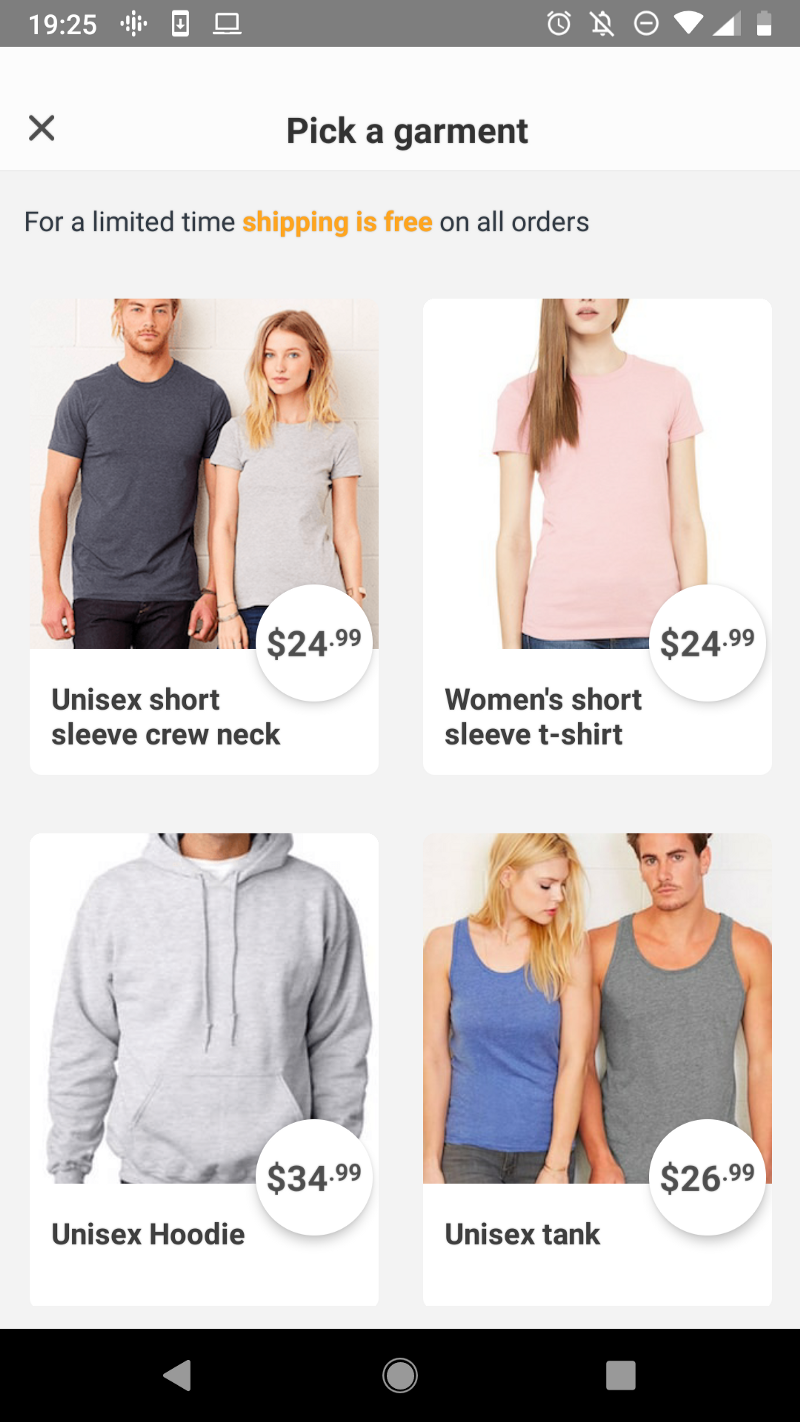 2. We are going to change the garment color to red. It's a great color for a basketball team but there are some other bright and bold colors to pick from. We also like navy and green.
3. Tap add text and add your team number. Change the color to white and we are going to tap font and choose the graduate font. Now tap styles and choose bold. Use a pinch gesture to size your text and then drag it around until the purple vertical line shows you it's centered.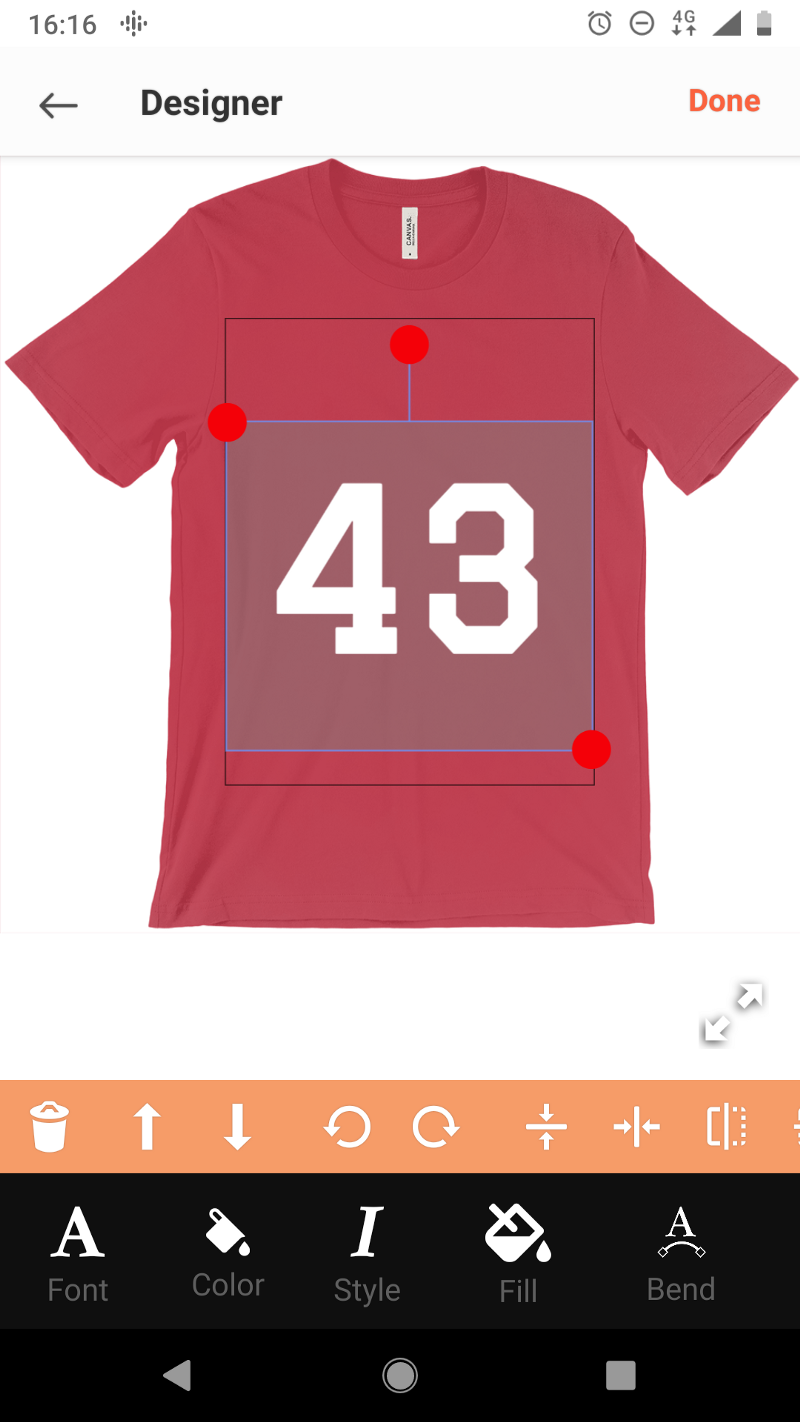 4. Tap outside of the design so nothing is selected then tap text again. Add your name and tap font again. We are going to scroll down a bit and choose orbitron as the font. Drag the text to place it in the centre again and pinch to set the size.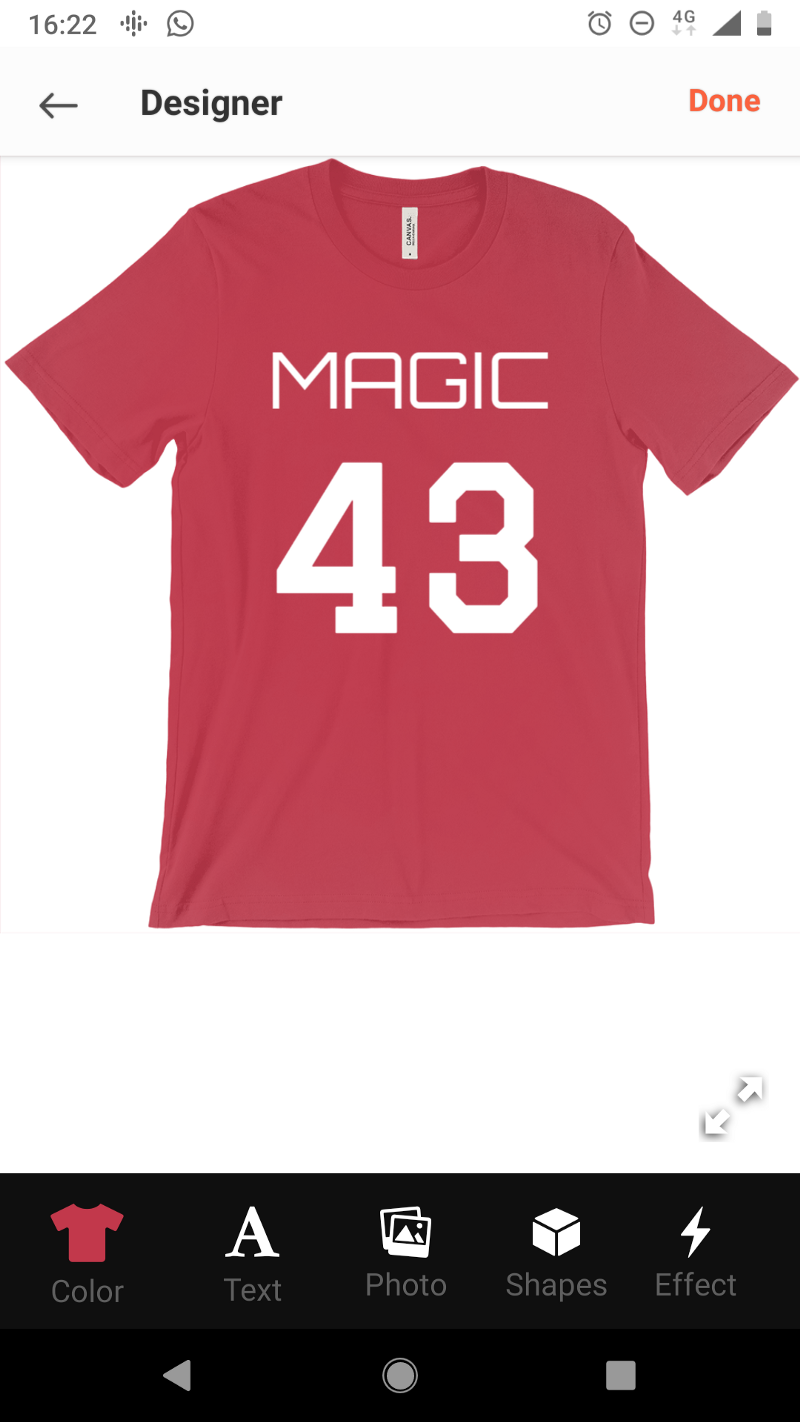 5. Next we will add a star for a bit of flair. Tap outside the design and choose shapes. The star can be found by searching or under basic shapes. You are going to need to choose color now to make it white.
We are done! That's how you make a jersey in just four easy steps.
How do I make more?
It's easy to make more team shirts with the same design. Here's the steps to follow:
1. When you're happy with your initial design tap back and tap your new design again. You will be presented with a preview and a menu button you can tap with some options. One of them is duplicate design so go ahead and tap that. You now have a copy of your original design that you can update.
2. What you're going to do next is leave the original design in place but follow steps 2 and 3 above making sure you place the text above and the same size as the original text using it as a size guide.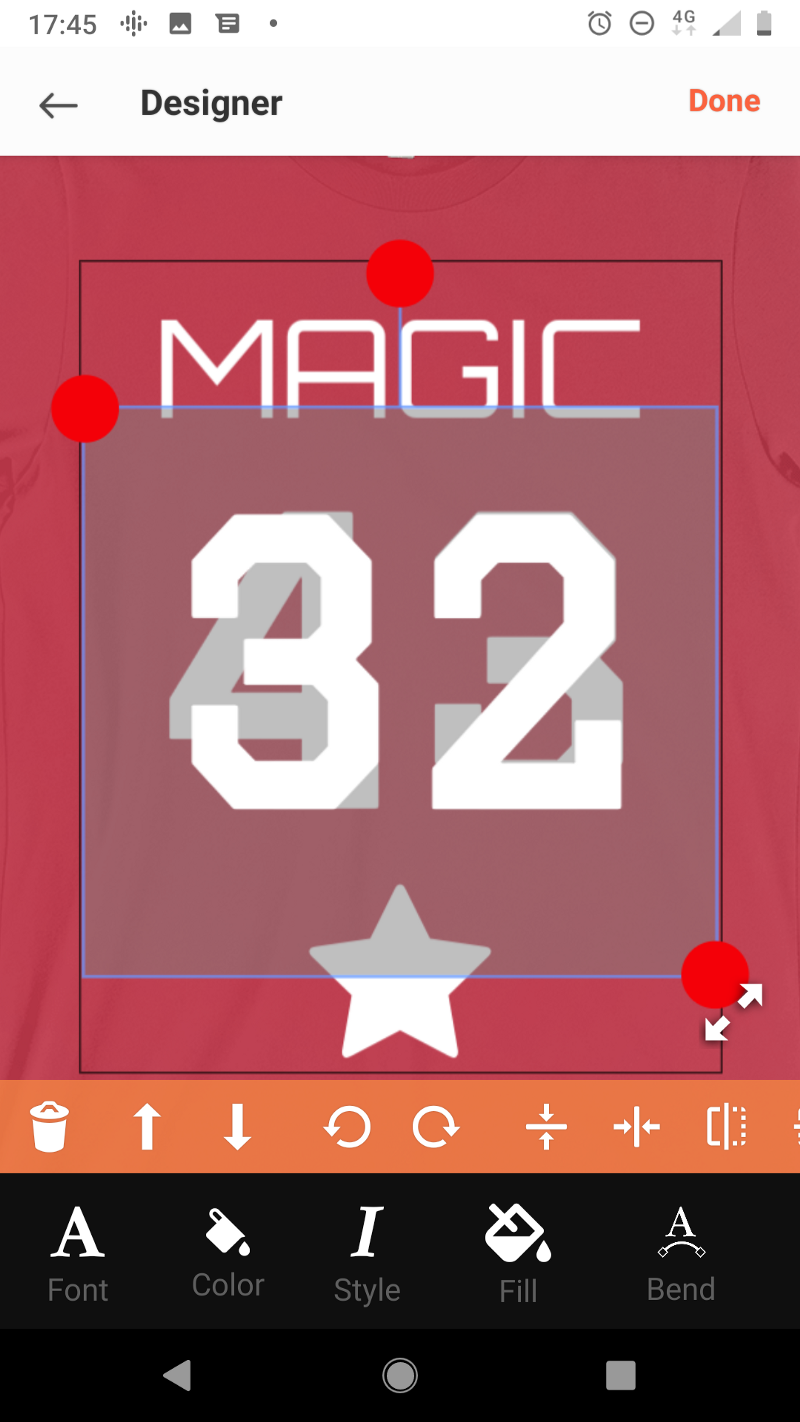 3. When you're happy with the sizing you now need to remove the original text. When you have a design element like a piece of text selected there is an edit menu that allows you to move text up and down in the layer order. Tap down until your new text is below the original text then tap on the original text. You can now click the trash can icon and remove the original text. Be careful to make sure you have the old text selected before doing this. Repeat for your next piece of text and you are left just your new design.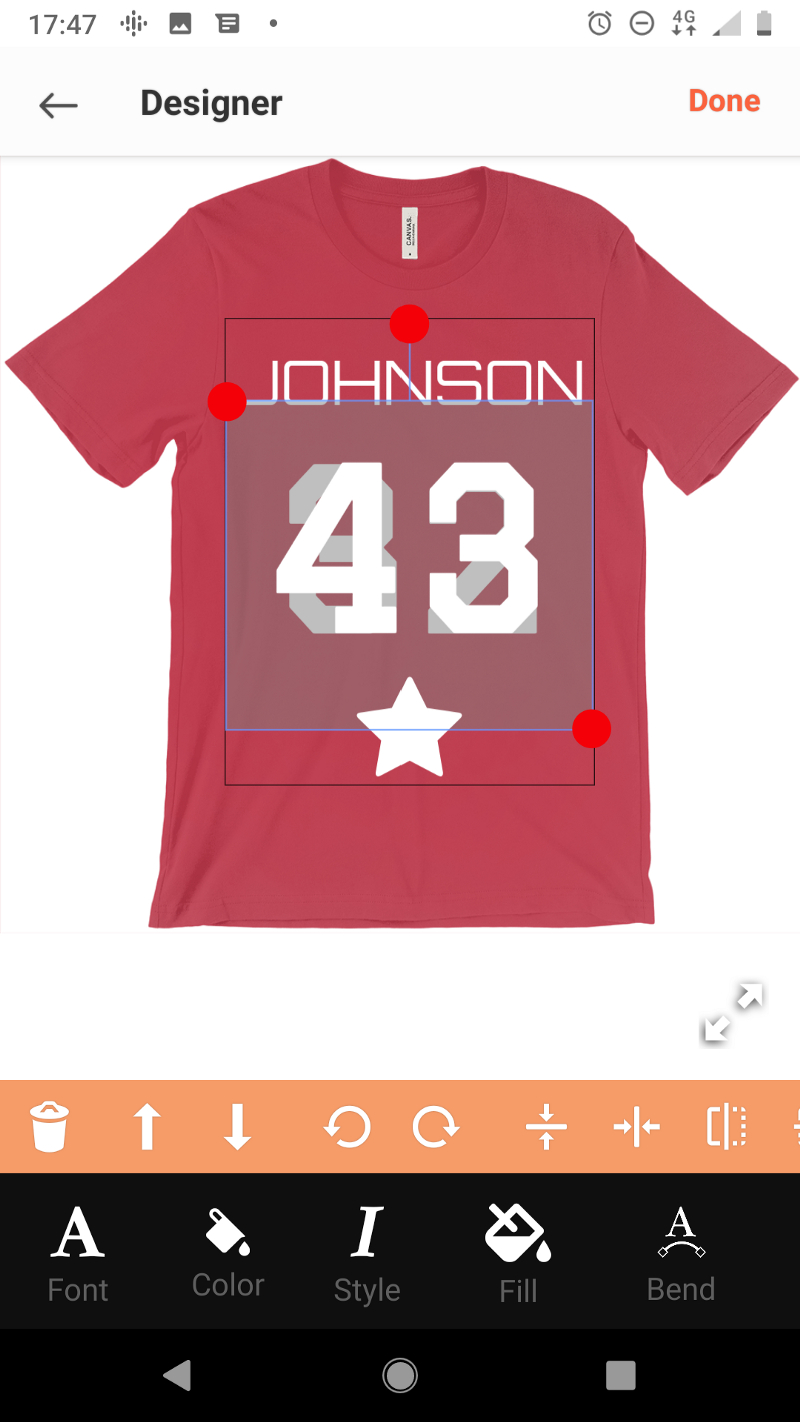 You can repeat the steps above to make as many jerseys as you want.
We hope you've been inspired and will be making many shirts for your team. If you haven't already download the oShirt t-shirt design app for your phone now and start designing. Good luck and we hope to see your designs soon.